I live in anticipation. I feel excited, overwhelmed, anxious, and exuberant at the thought of having these pieces sit in the shop. There are so many amazing items/designers/concepts happening for Fall. Even with my new camera, I suck at capturing the reality of some of these treasures. But I tried my best to keep my cool while celebrating my first venture into footwear for the shop.
Enter…LD Tuttle @Acrimony for Fall 2010.
People, yes, it's OK to gasp in pleasure.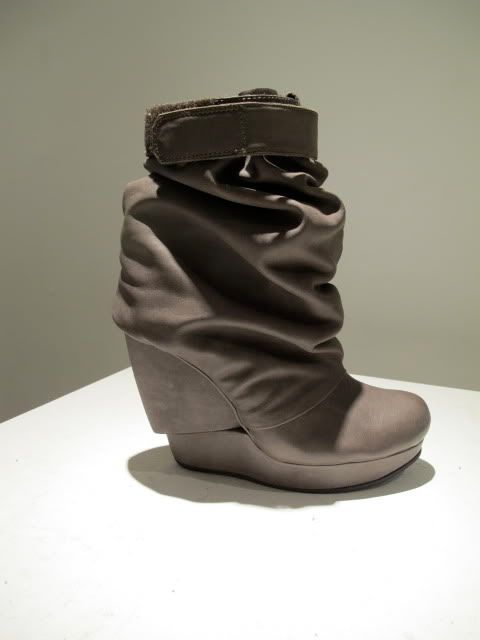 "The Push in Vapor." This boot has a steady platform and moderate pitch, modestly speaking considering your nose will be smelling the air of alter elevations. The soft nappa leather can be scrunched at the ankle or pulled high and fastened with velcro.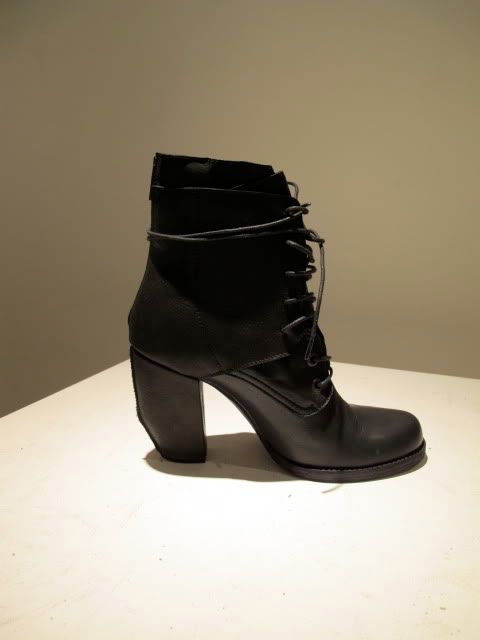 "The Weave in Black." Combat style lace-up with mis-aligned eyelets for a unique design up the front.
"The Lean in Black." A clog. A super rad platform clog with an adjustable buckle sling back. If you don't already own a platform clog you need this one. Even if you do, you still need this one.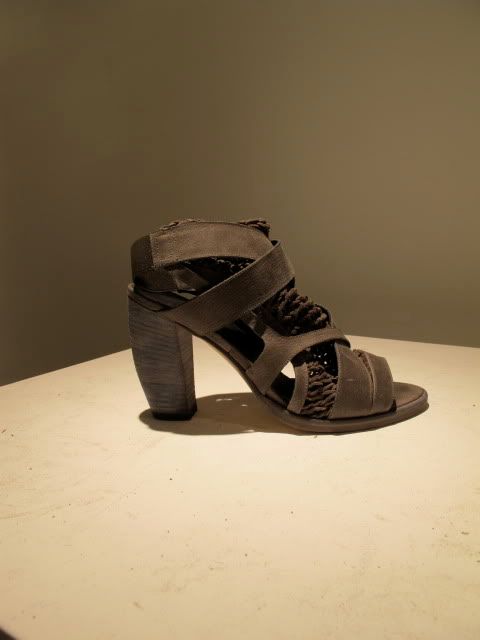 "The Split in Vapor." Suede mesh sandal that engulfs your foot like a glove. It feels Balenciaga without the extra zero at the end.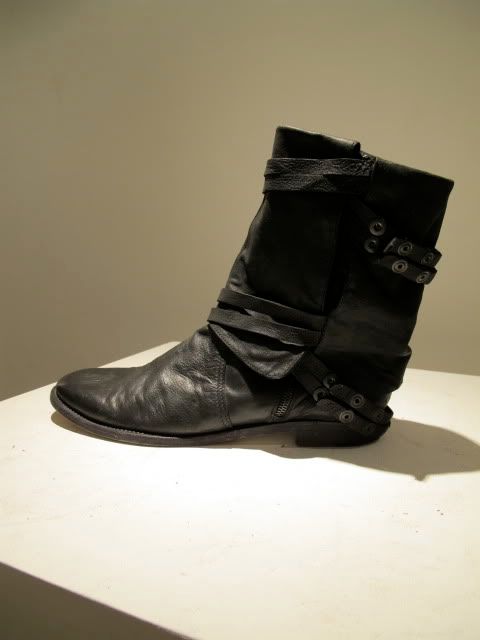 "The Shifter in Black." A unisex boot that can be worn folded over as a short boot or unfolded as a tall shafted boot. Genius.
"The Gather in Black." Another repeated style from past seasons…good enough to keep around FOREVER. Unisex for all.