I've been having vivid dreams, every night, of different concepts/themes for the back room of the shop. A few weeks ago it was taxidermy that came alive, then kitchen ware, then used wigs (real and fake hair). All of which dreams that were more like nightmares. Then, last night, I had a dream about the back room turning into a boot/high-top shoe display. All men's shoes, all over the ankle, all Acrimony favorites, and all that every man should own.
Ann Demeulemeester Triple Buckle Suede Sneaker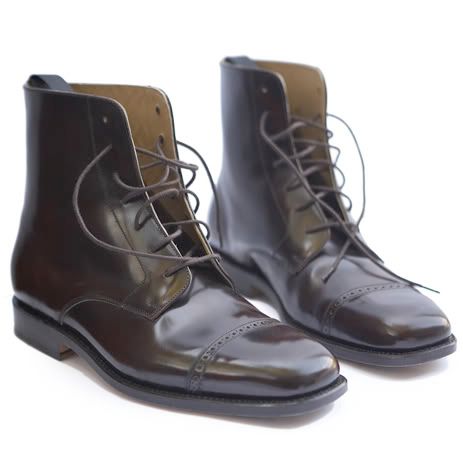 D.S. Dundee Semi Brogue Boot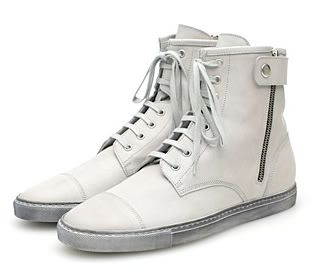 Common Projects Training Boot Dirty
Neil Barrett Riding Boot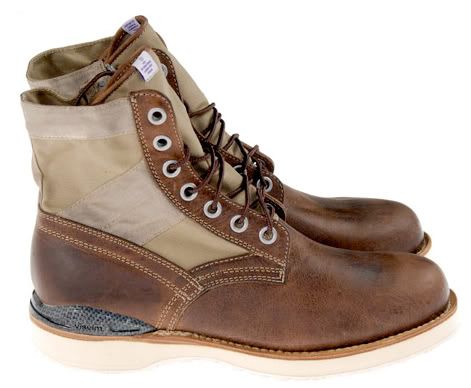 Visvim 7-Hole '73 Folk Boot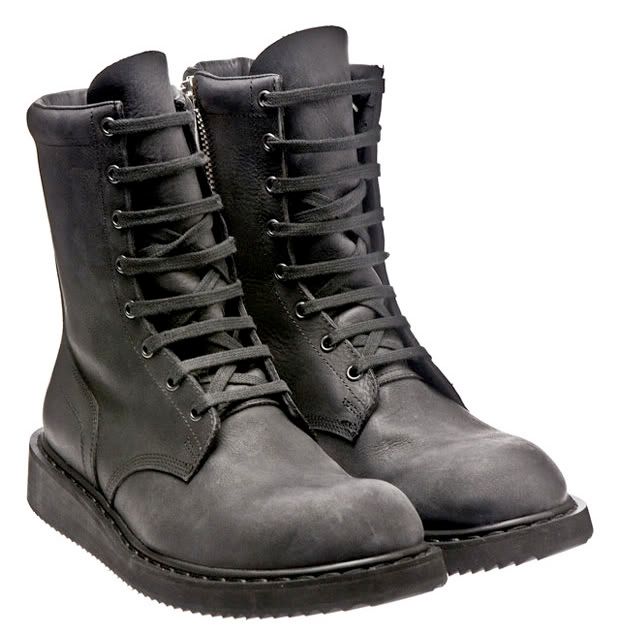 Rick Owens Lace Up Boot
Jil Sander Chelsea Boot
Richard Chai for Keds high-top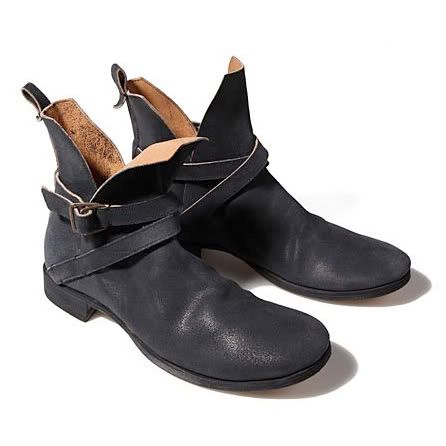 MA+ Strap Ankle Boot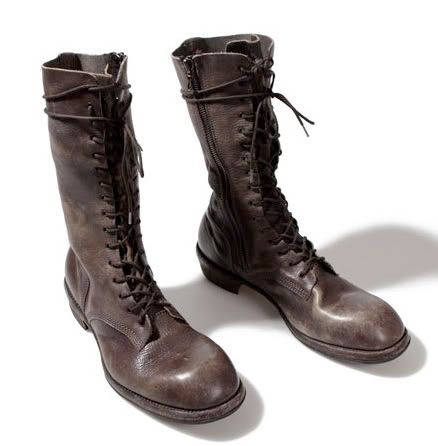 Julius Boot
If this is your shoe closet, you were in my dreams last night. Amazing!