Okay, we might've been holding out a bit on you guys with that last post. There's one specific leather piece we didn't mention, but everyone knows that you gotta build tension if you want the big reveal to be any good.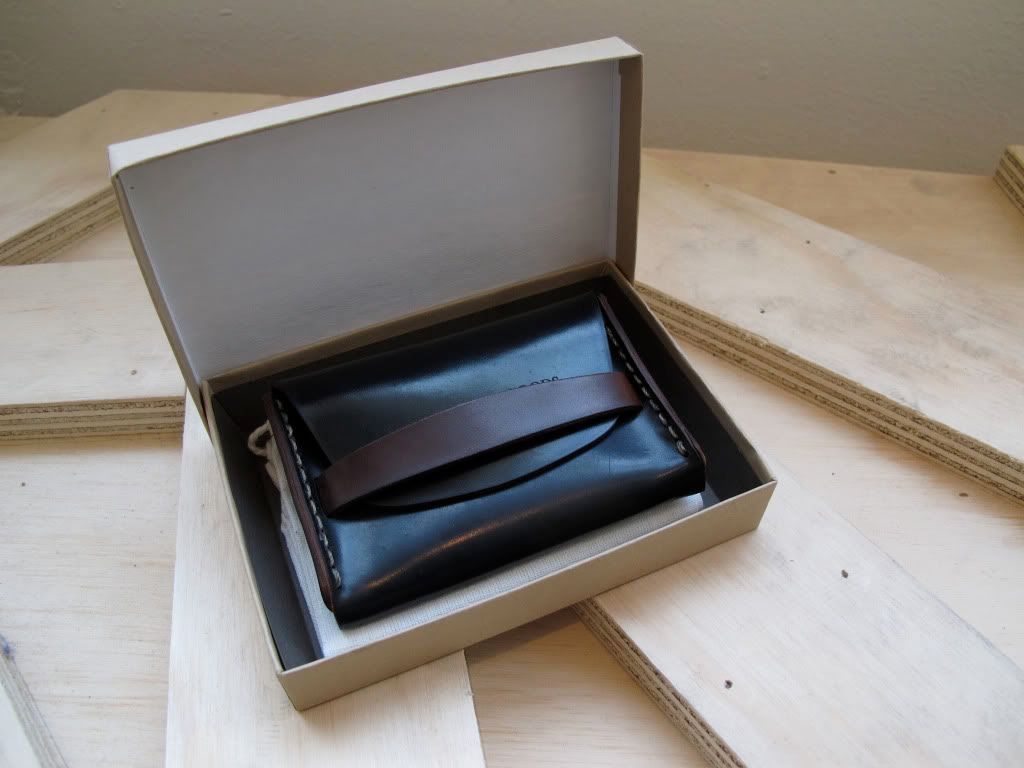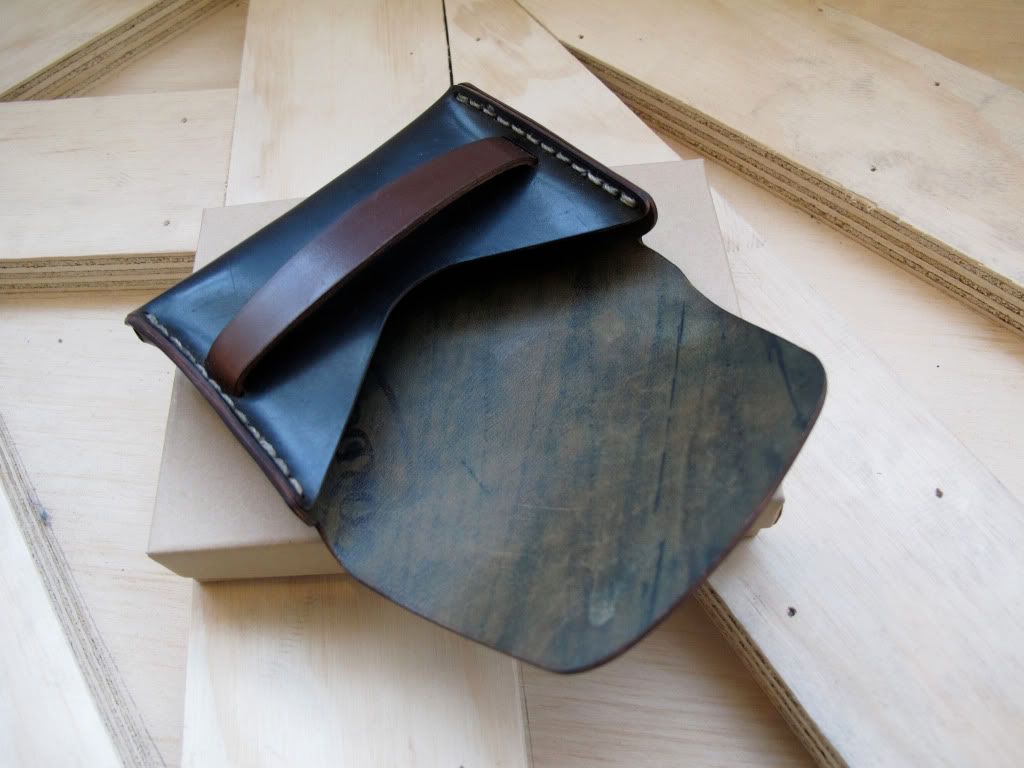 This wallet is pretty much the be-all and end-all of leather wallets. The only one in this specific colorway ever made (and just for us!), this guy is made from beautifully hand-crafted shell cordovan leather and dyed for a two-tone look to highlight just how beautiful this skin is, in black and brown. While we'd say that all Horween Tannery's leathers are wonderfully-made and have beautiful coloring, this pretty much takes the cake. We could go on and on, but the folks from Horween probably can describe this better than anyone else:
Genuine Shell Cordovan is the art of tanning at its finest.  More than just a color, it is a very specific leather, from a particular part of a horsehide.  The irregular oval shaped shells are tanned, stuffed, shaved, and then polished – a process taking six months.  Each shell is slowly steeped in gentle vegetable liquors. The shells are genuine hot stuffed then slicked onto glass frames to dry.  Each shell is hand curried and shaved by highly skilled artisans to expose the shell. Dyes are hand rubbed on for a deep aniline finish. Finally, the shells are hand glazed to achieve the rich, glossy look and feel prized by fine craftsmen.
As much we'd love to spread the joy of artisan leatherwork around the world, this unique piece is an in-store exclusive and won't be posted to the MAKR section of the webstore. For purchase inquiries come in to check it out or call us at 415-861-1025.