We've been following Korean designer Bumsuk Choi's work for a while now, but we're very happy to announce that we'll be adding General Idea to our lineup of menswear for the spring 2012 season. We know that fall's barely made its way into our doors, but it's always good to keep your eyes on the prize for next season.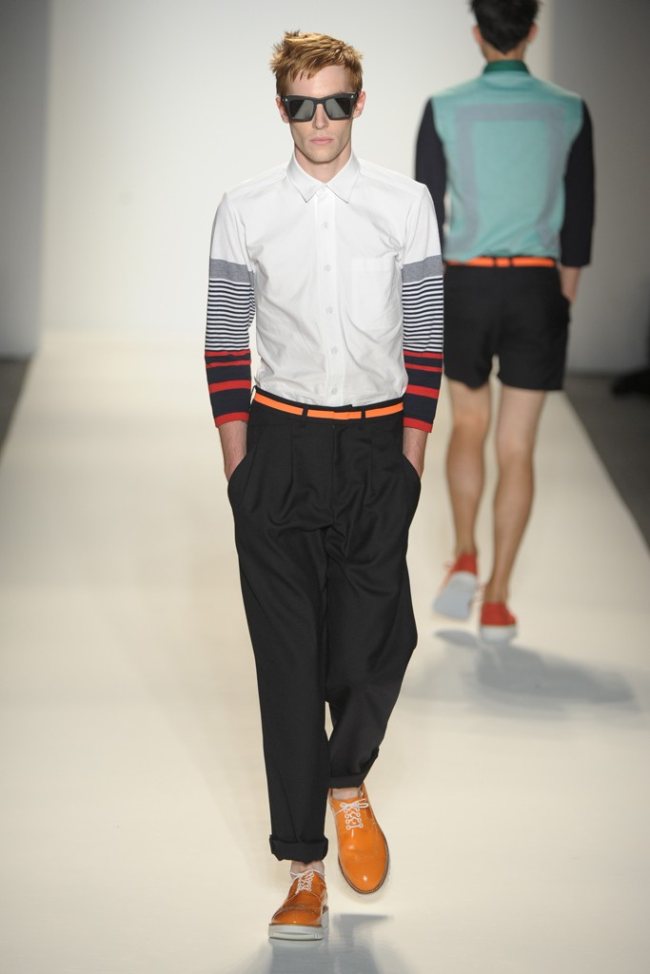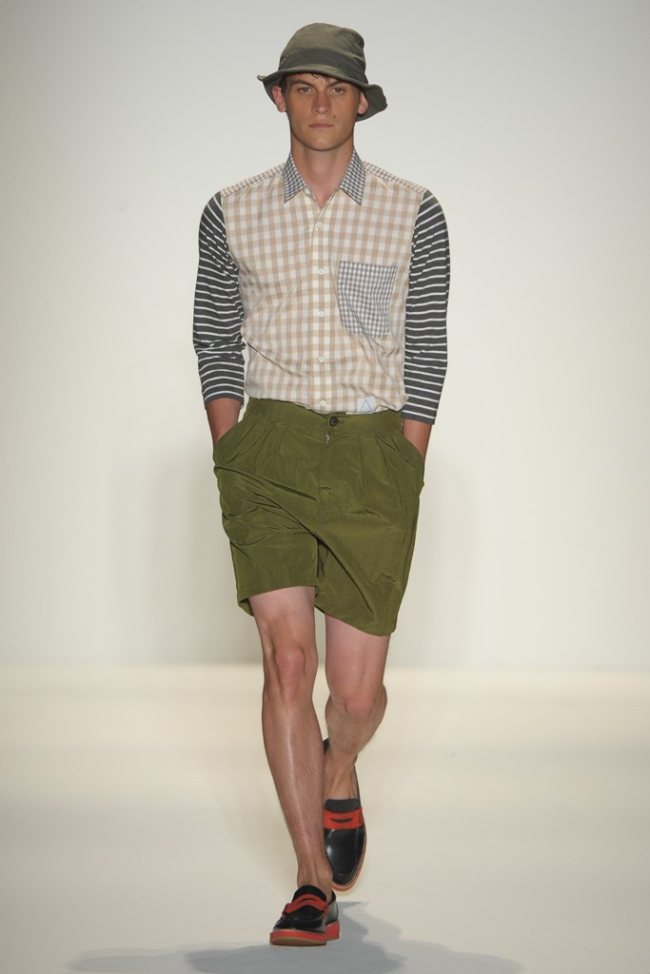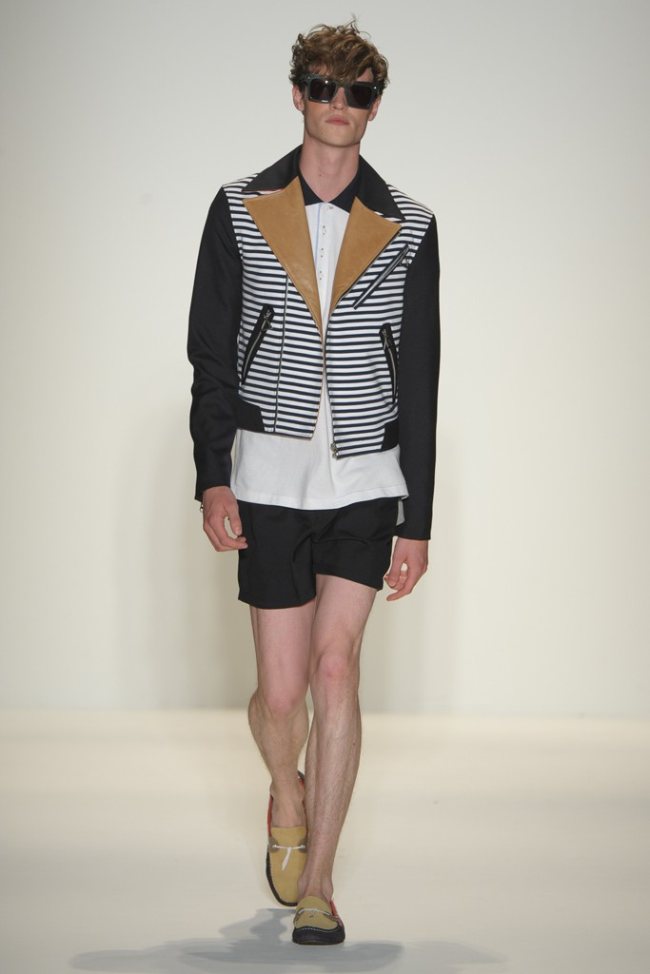 (All images the property of The Fashionisto.)
Our selection of shirting, tees, and outerwear is a perfect dose of irreverent tailoring, smart color, and super precise cut-and-sew work. Guys who have already built a solid wardrobe out of classics can easily work a General Idea shirt or jacket into their closets as a true statement-making piece. Arrives February 2012.