As much as we love spring, with all of its sunshine and flowers and puppies and iced tea, some things are hard to give up, you know? And while you're not supposed to wear white after Labor Day (which we think is stupid anyway), we don't think you can ever really give up black. And it looks like Funktional's Jennifer Park agrees with us: for spring, we've received four things that will add a dose of darkness no matter how bright it is outside.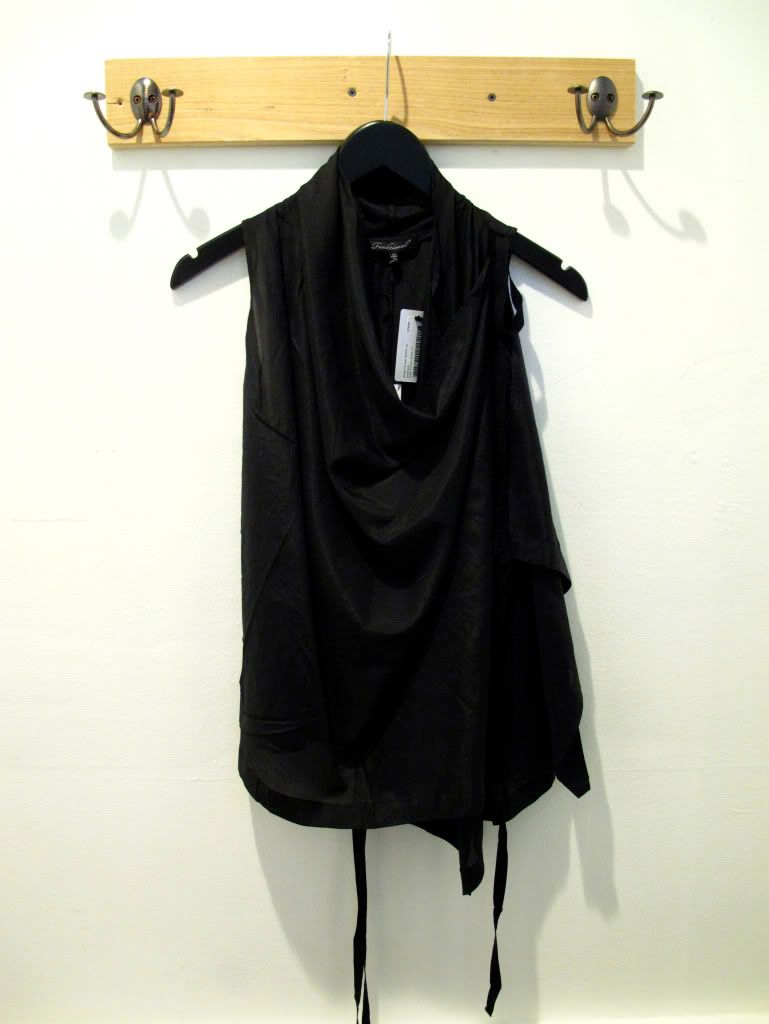 Drape tie vest, $78
Lightweight silk (it's barely there!) makes for a perfect summer cover-up over your favorite tanks and tees. With four super long ties, you can wear it pretty much any way you like. And when it gets cooler, layer it under a blazer or jacket for a luxe way to dress down.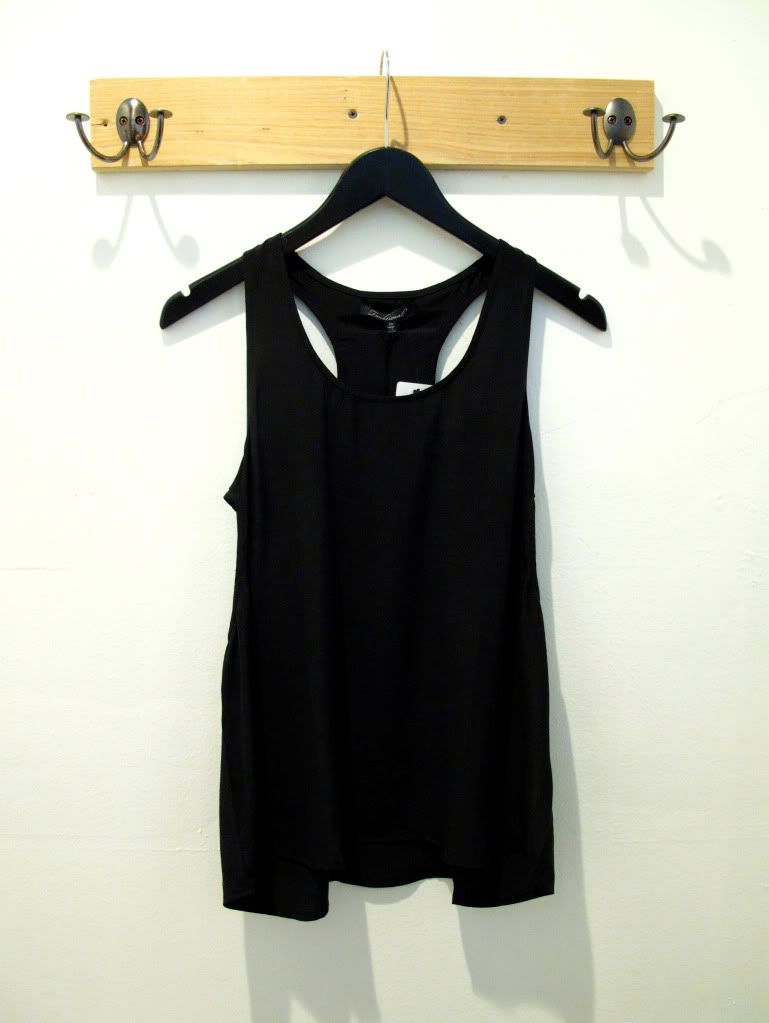 Side snap tank, $103
Who says silk can't be casual? Made from the same black silk as the drape tie vest, this racerbank tank top has cut-outs on the side and gunmetal snaps on the side.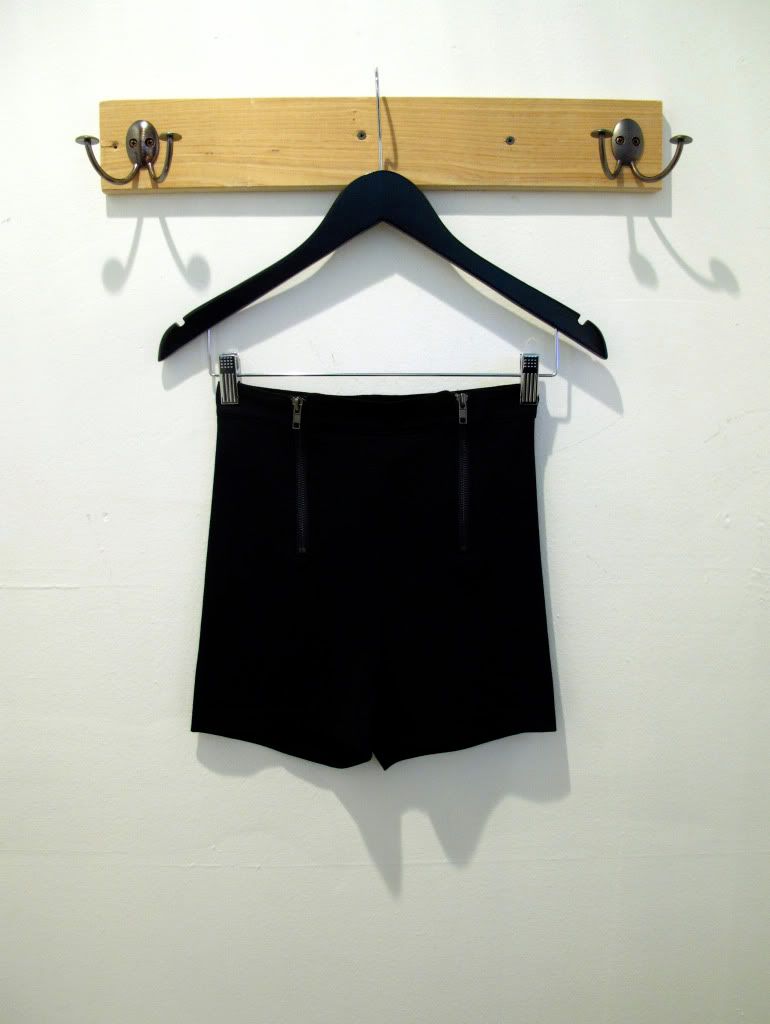 Double zipper shorts, $63
Going from a hot summer day out and about to a cool, shady night at a club gets a lot easier once you slip these high-waisted shorts on. The two exposed zippers at the waist will make your legs look longer, but even if they didn't, they'd still be really freaking cool.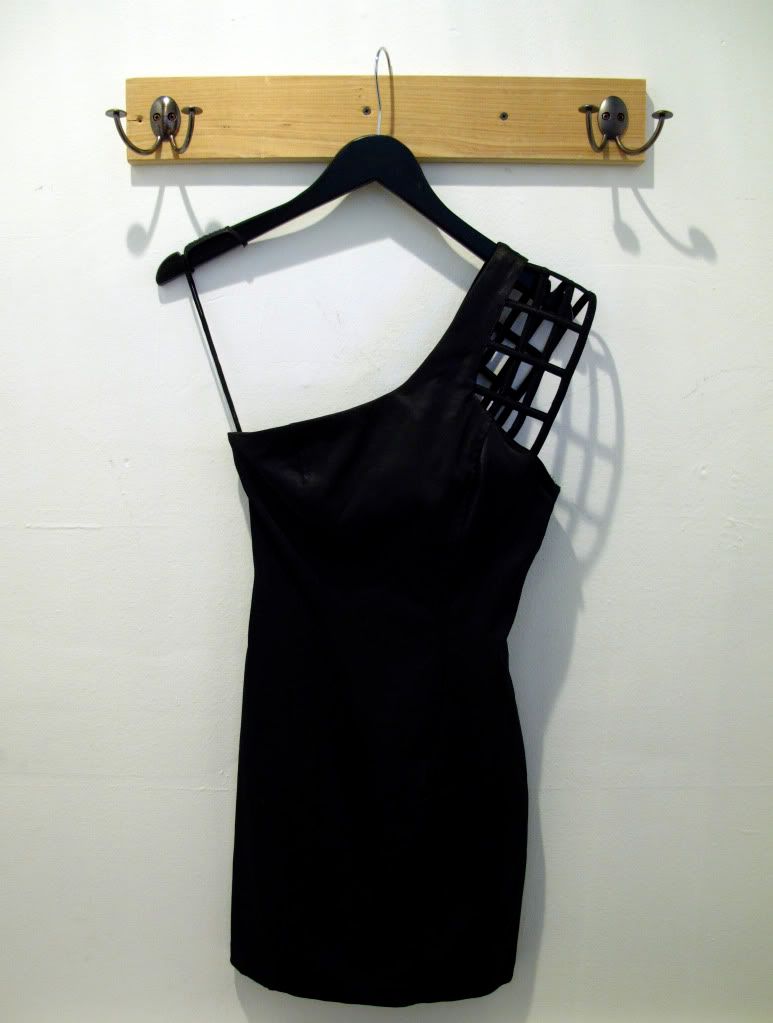 One-shoulder cage dress, $135
We've always found cocktail parties much more fun when we're the center of attention, and we dare you to try to blend in with this super-fitted body-con sheath. But, as if a figure-flattering, super-seamed dress isn't enough, the cage detail at the shoulder and exposed zipper on the back make sure that you're as impressive coming up to the bar as you are walking away.
If you can't wait for these to go up on the webstore (and you shouldn't), call us (415-861-1025) or e-mail info@shopacrimony.com to get yours now.