Hello Hyden. You look lovely today. My hair gets shorter and yours gets longer.
J: So where's your lookbook?
H: It's right here.
J: Oh wow, it's way longer than last season's 6 pages. And it's hardcover bound!
H: Yea, cuz everyone was complaining. But I didn't bring any copies to give out at the show.
J: WHY?
H: Cuz I didn't want to carry them from my hotel room.
J: ?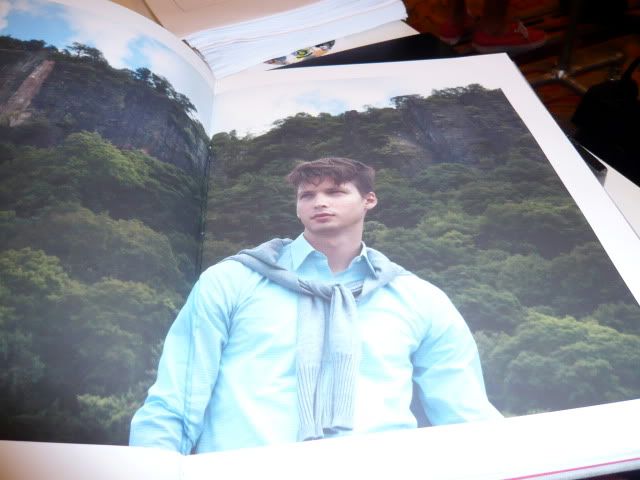 The collection is super classic, sort of preppy, definitely filled with some solid separates. If you don't belong to a country club, you may want to throw in some less traditional pieces. But all in all, well done, and at amazing prices. Get your basics for under $100.
My snips of the highlights…