I'm still trying to fully wrap my head around the world of men's jewelry. We get so many guys asking for jewelry, but most of them don't actually own any. They're looking for the "right" piece, and it's hard to find the right piece if you don't like skulls or crossbones. The Japanese are pretty obsessed with 925 silver, chains, bracelets, vintage charms and even skulls. Here are some scans from the latest Japanese magz:
Julius x Garni painted chains & rings. (18,900 yen) These are super duper rad.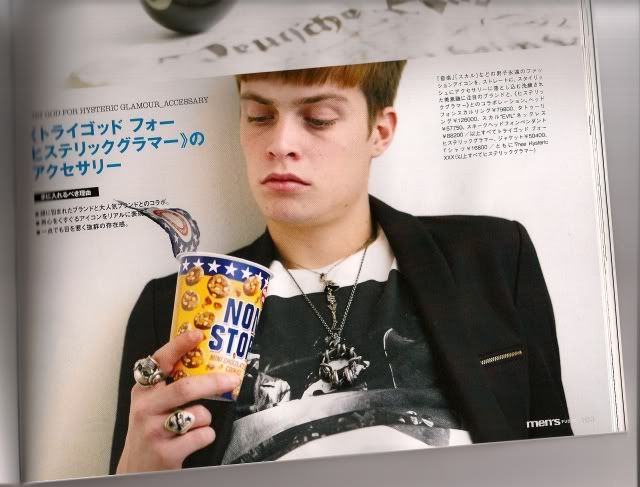 Hysteric Glamour sterling silver headphone chain.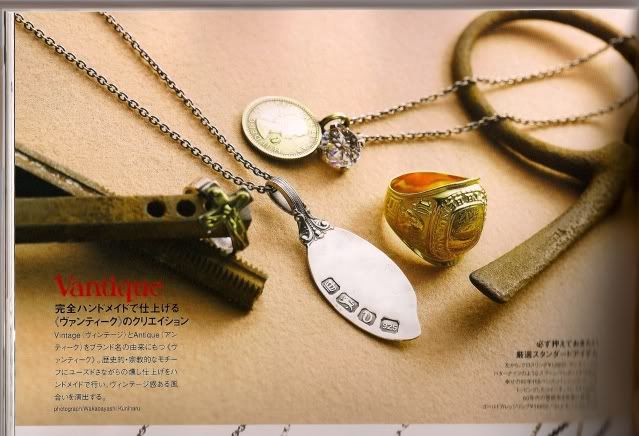 Vantique Jewelry, from cool vintag-y finds.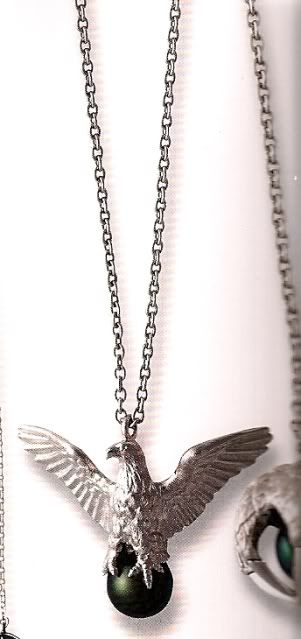 Eagle necklace with green globe. I'll have one of these for me.