There's so much good stuff from the SHIN pop-up shop, but here's a rundown of some of our favorites.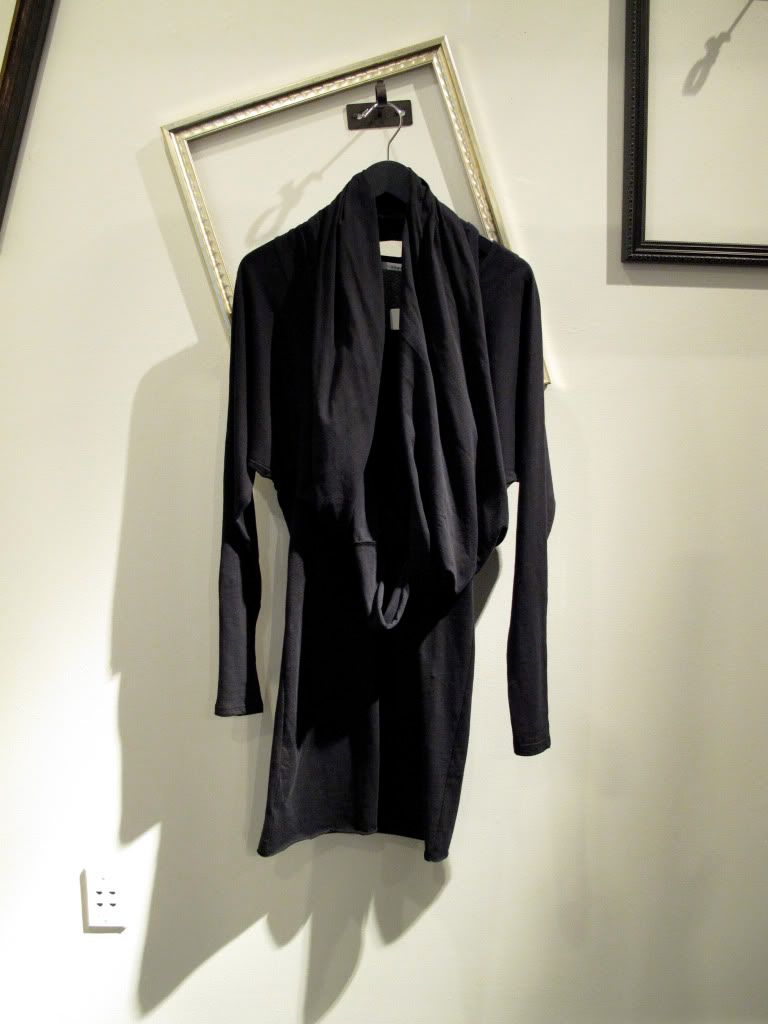 If you're thinking about getting just one dress this season, this should be it. Aside from the super soft jersey, the attached loop can be worn in different ways for multiple silhouettes.
White printed leggings, $175
Do we even need to describe how awesome these are? As if a white legging with smartly placed slits weren't enough, SHIN goes on and covers them all over in an irregular, smudgy print.
Exposed shoulder printed shirt, $198
This tee goes beyond basic with a ridiculously cool scribble graphic on the front and shoulder cut outs that give the sleeves just enough drape. We promise you'll wear this all season long.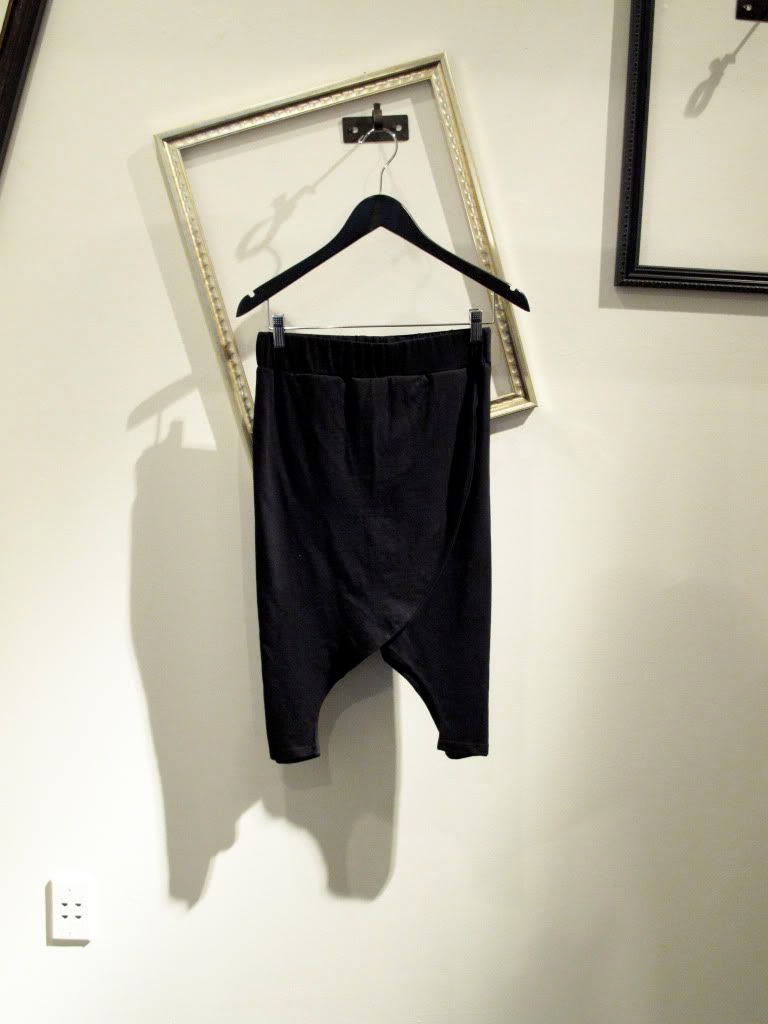 Tulip Afghan short, $173
Probably one of our favorite bottoms we've gotten so far, the tulip shorts are part sexy tulip skirt, party comfy drop crotch short, and go with pretty much everything you already own. Wear them high-waisted with a blouse to brunch or low-waisted with a tank and leather jacket for drinks.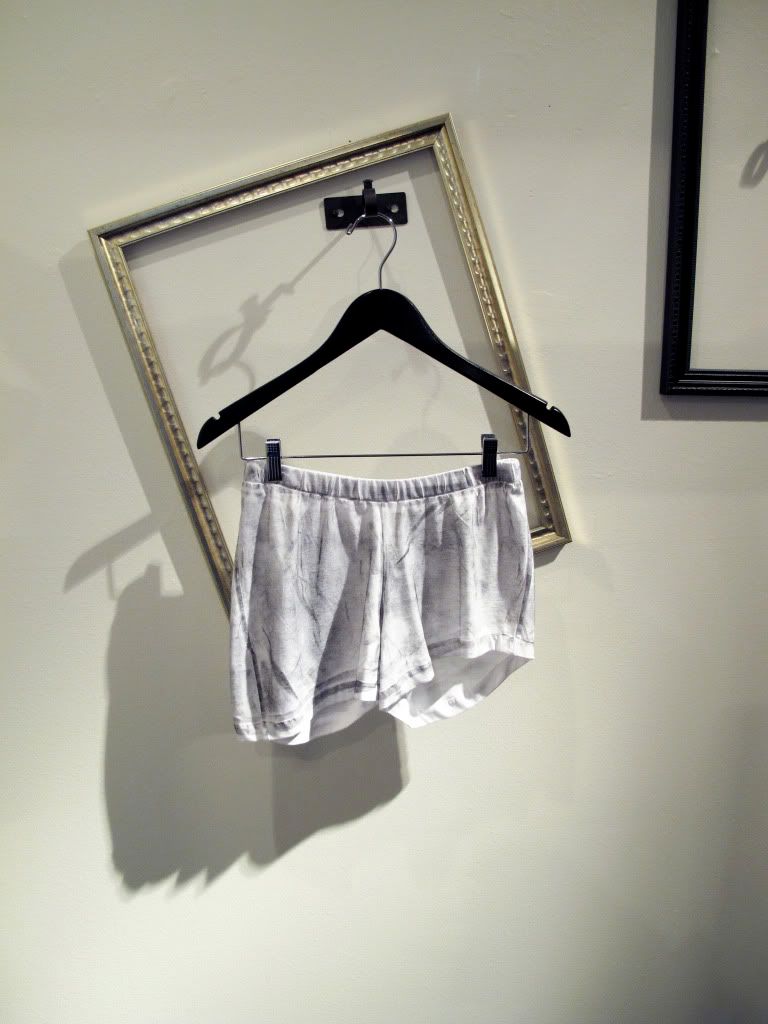 The best part of SHIN's prints is that even though similar graphics show up on different pieces, they always have a different feel to them. In these asymmetric shorts — with the hems cut to form a slanted line — the print gives these easy summer bottoms just enough edge.
There's a lot more left and it'll be up on the webstore soon NOW, but if you just can't wait, swing by and see for yourself.