ODYN VOVK for Fall is in. You can stop dreaming and start drooling. NOW.
We put the goods on Erica to see just how slim we could go. Oh, it's slim alright. We love how the fabric drapes, and how it looks so uncontrived.
OV ribbed tank with asymmetric seam, $165. Also available in black.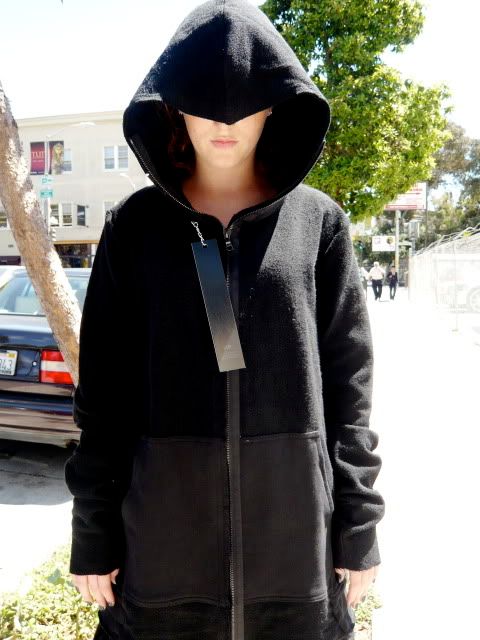 Odyn Vovk hoodie, $323.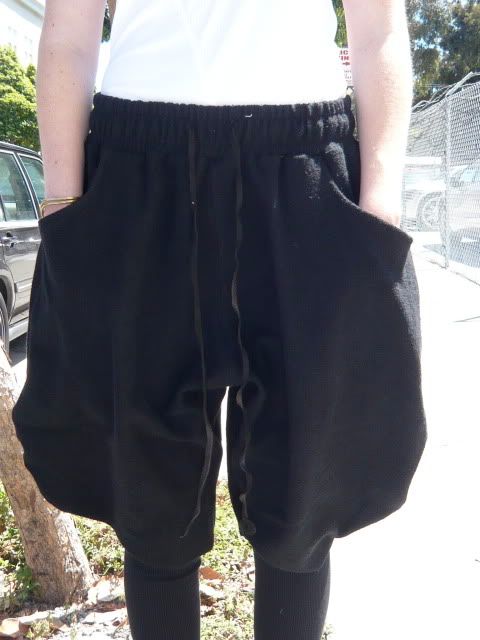 Odyn Vovk balloon drop crotch shorts, $330.
Odyn Vovk Denim/leather jacket $800.
Also available: L/S ribbed shirt, thermal leggings, ninja for hire.
Cop yours now at the shop. Online soon, but probably not soon enough before it's gone.