There should be an outfit for every occasion. Dresses/suits for weddings, black and black lace for funerals, jeans and a tank for the dog park. But what if you're invited to a dinner party that also involves swinging a bat at a 5 foot tall pinata? DO YOU BRING EXTRA SHOES? No. Just do it with grace.
This had to be one of the best family gatherings in a long time. A whole roasted pig, a buffet of Chinese food, 2 ice cream cakes from Bi-Rite (TWO!) and larger than life pinatas molded after the 2 birthday celebrities.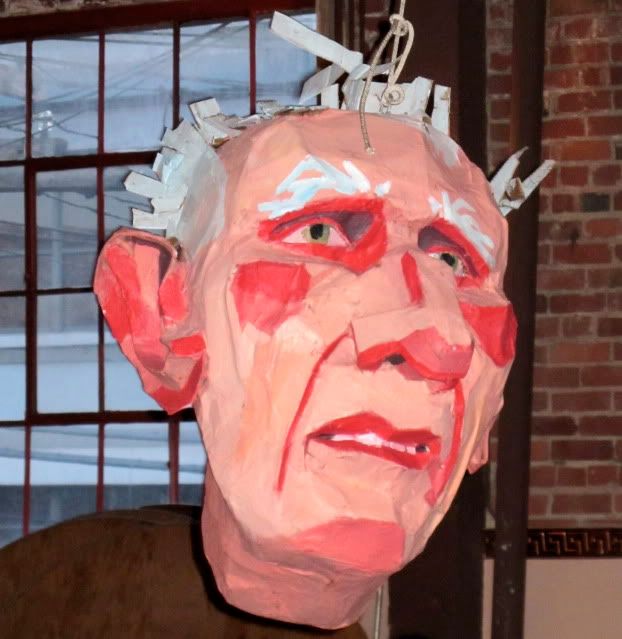 Pinatas created by DAX, the resemblances are uncanny. I can't get over how freakin' good these are. Both reinforced with steel and filled with 9 chambers of candy. These were not easy to crack open.

Notice the "graceful" swing in the Opening Ceremony dress and 4 inch Giuseppe Zanotti boots.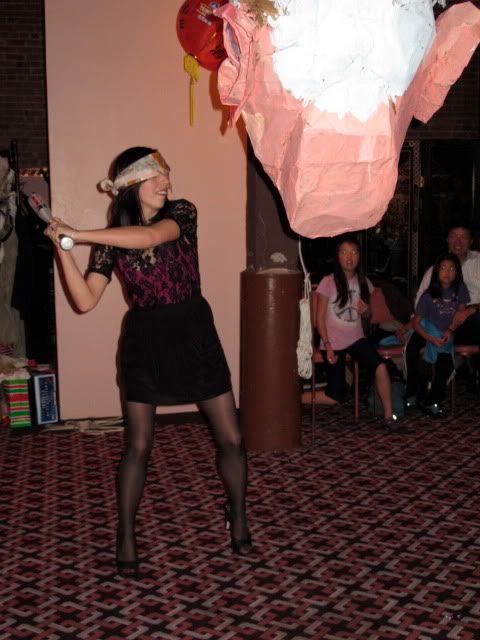 Hot pink and platforms make for good form.

I should really take off all jewelry before swinging at moving objects.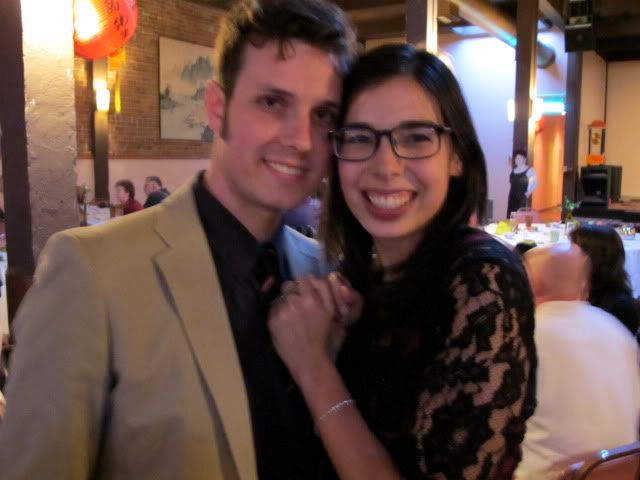 The happy couple before…..and after.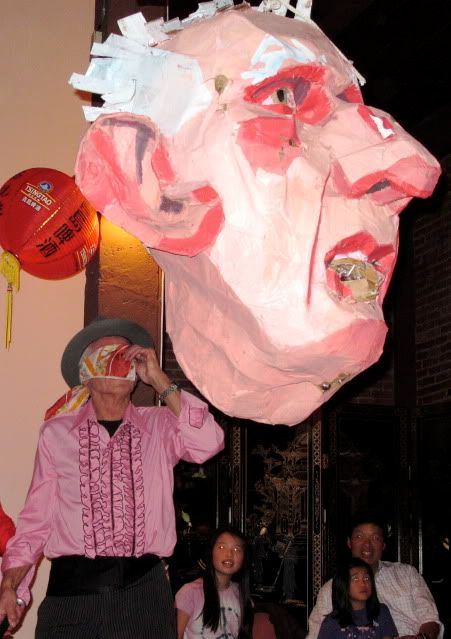 And the real lesson to be learned here, people, is that if it's YOUR party, and you'll be swinging at your own head, do it with style, i.e. a pink ruffled tuxedo shirt. Best. Party. Ever.