Sometimes I forget to put aside favorite pieces for myself. In particular, I REALLY wanted these overalls from QUAIL. Thin, loose material, elastic ankles, ruffled front. Perfect. I slept on it, and before I knew it they were gone.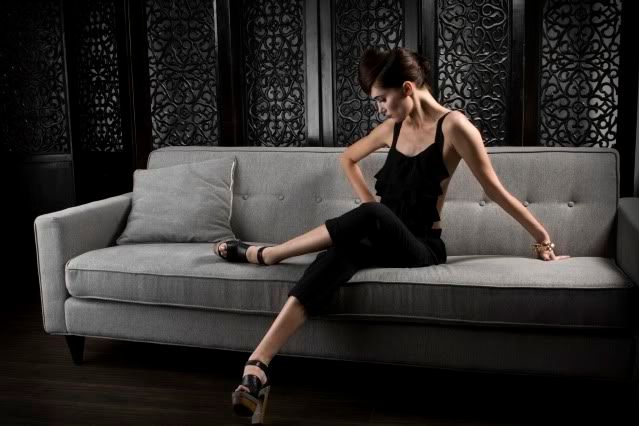 But resourceful as I am (not really, actually), I called Michelle (Ms Quail herself) to see if she had any left. Not only did I get the very last one, we got to sit and talk about Spring '10, to dog or not dog, LA traffic and Vietnamese food. Good times.
I love this brand, and am super hyped about Fall 09. You should be, too.