Last night was SHOP SOCIAL, put on by our friends at Chictopia and Polyvore. Of course, I show up UNfashionably late and miss the open bar. Marcus greets me at the door and says "OMG where have you been?!" I knew it, right then and there, that there was no more free booze.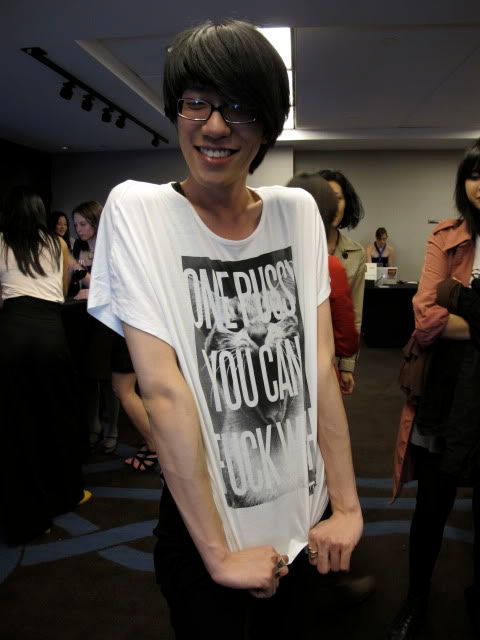 We ended up buying this t-shirt, and promised that we'd share it. He thought the shirt would be funnier on me. I politely disagree. Marcus is fabulous.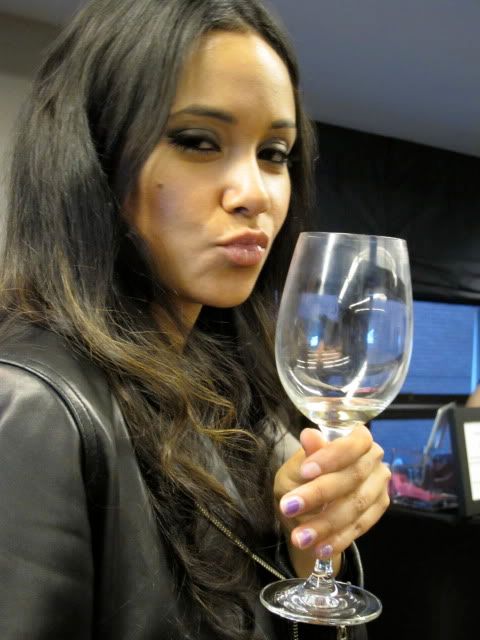 That's $10 wine we're drinking. Thanks to no open bar.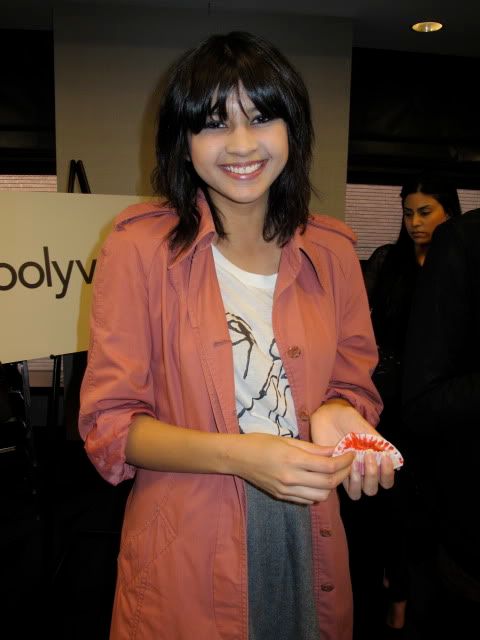 Annabelle, so cute.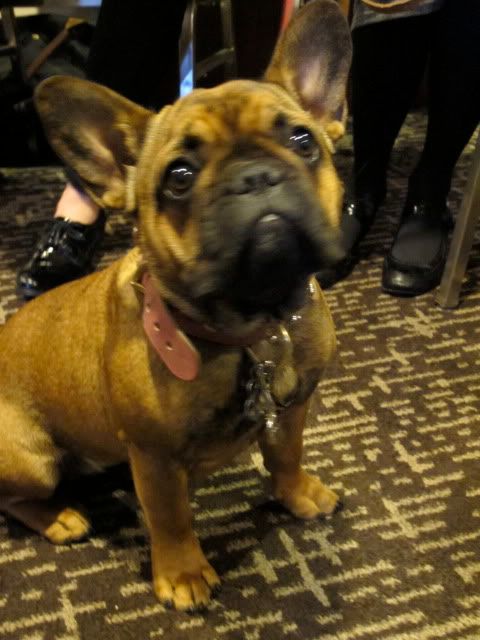 Lulu, Gus from Harput's dog. Probably getting the most attention of the night.