Amazing what can be seen and done in just one day. Take notes for your next LA excursion.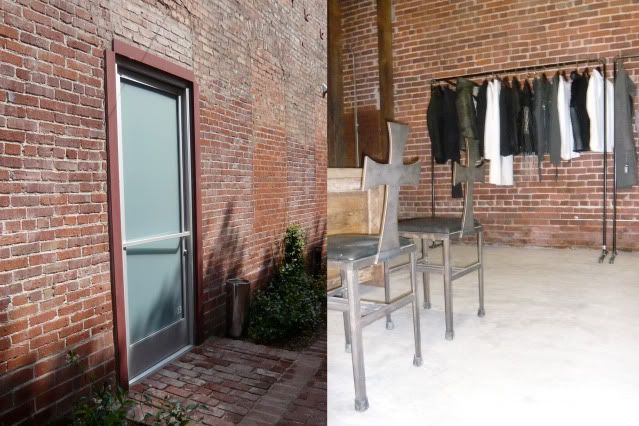 There's a great new store that just opened in LA, although a bit out of the way, totally worth the journey. If you know Acrimony, you know about out of the way. SARTORIALOFT stocks Odyn Vovk, Number (N)ine, Carpe Diem, Damir Doma, Individual Sentiments and is located in the most obscure downtown alley. There's no sign on the door, nor any indication that a store even exists. Love it.
It's all about connections. I heard about Sartorialoft from Austin @ Odyn Vovk. Little did I know that David from Sartorialoft is friends with Austin and privy to his new design space/showroom that has yet to open. A-M-A-Z-I-N-G. All I can share is one of many taxidermied animals, and the barbed wire fence surrounding the shop (notice the bloody shirt). Small, but perfectly in line with the Odyn Vovk aesthetic. Not to mention steel beams from the World Trade Center, romantic archways over vintage glass, and tons of dead animals. <3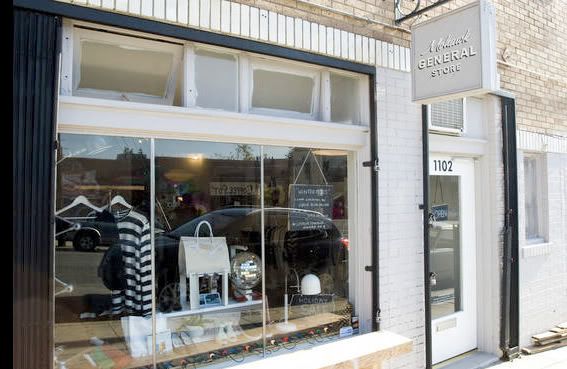 Just down the road we stopped into MOHAWK GENERAL STORE. Little did I know this is the home of GENERIC MAN (and Generic Surplus) shoes. They also have Super Sunglasses, MAKR leather goods and Made by Eugene. One might think they were at Acrimony! Bo was nice enough to sell us a few pairs of shoes. Never leave empty handed.