I can't tell you how happy I am that Christmas is over. The pressure, the crowds, the over eating, the fake smiles. All the blog posts about SALES and GIFT GUIDES and other entries that you're probably sick of seeing. Whoa. It's overwhelming. I just want to get on with the year and start a new decade. A better one.  A more prosperous one.
BUT, before it's over, let's indulge in the gifts that I really enjoyed. These are gifts given, received or just purchased for myself. Take notes people, these are good:
Cire Trudon Candle. Dada scent. This is what French Royalty used to burn back in the 1600's. I broke it down to about $1.50 per hour of burning, so I'm choosing my burn time carefully. The packaging is amazing, and the candle smells provocative and sensual. What a lovely gift…

Erica Weiner Vertebrae Necklace in brass. Delicate yet edgy. What's that around your neck? Snake backbone!!

McKenna jewelry armoire. The biggest, baddest jewelry box out there. If you know me, even a little,  you know I own a lot of jewels. This should help keep me organized and blinged out at all times.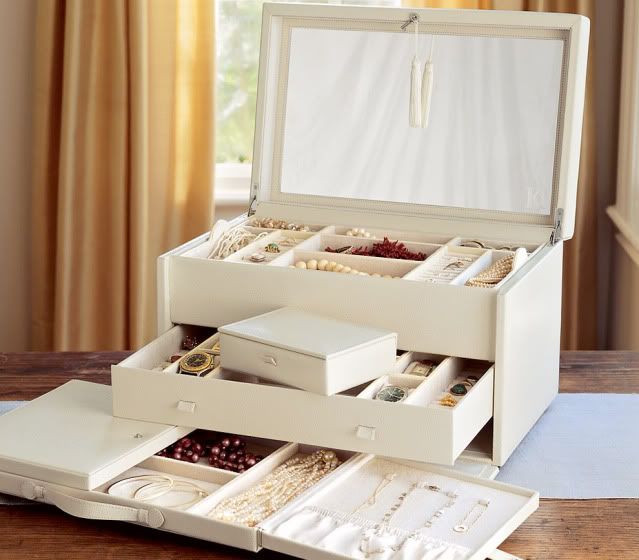 Cool Restaurants, Top of the World, TeNeues. I love to eat and I love to travel. Hopefully one day I will conquer this book.
Creole Cookbook, more Caribbean Creole than Cajun Creole, but still amazing. And it has pictures for every recipe so you know whether or not it should look "burnt."

ACNE Atacoma wedges in grey suede, the new color for Spring 2010. 120mm wedge which gives me a nice 5 inches of height. The platform is made of light-weight rubber, making these great for prancing around. "Prancing" is what I've been doing.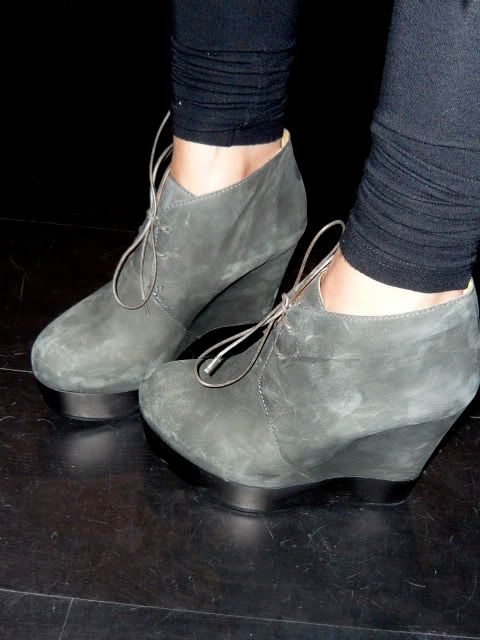 Yeojin Bae wool geometric coat. Buckles and belts everywhere…stare at me long enough and get a headache! This is my new favorite jacket, for the moment!
La Mer, Creme de la Mer. For a man or woman, share! This stuff will make your skin scream YOUTH. Save that chicken neck for someone that gobbles. You can't be wearing turtle necks in the summer!

Mario Portolano leather gloves. Keep the hands toasty in cashmere lined leather gloves. Even if he thinks he doesn't need gloves, he does!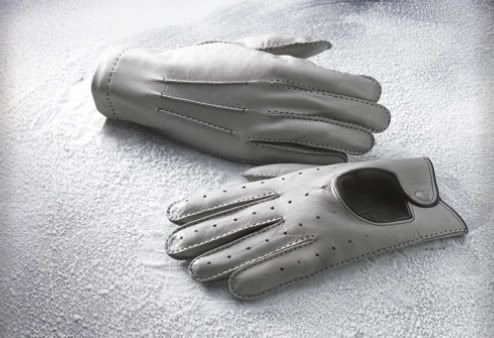 Louis Vuitton Epi leather wallet. A man's wallet tells a lot about him. If he doesn't have one, he's probably broke. That's OK! Buy him one.

Common Projects, Dirty Training Boot. Every man needs a high top sneaker. If you can't pull off a combat boot, give the sneaker alternative.

Muji Recycled Yarn elephant. An eco-friendly gift that's both cute and huggable. Get into it people, Santa went green this year.