With the influx of Spring 2010 assortments bombarding me from every corner of the earth, I haven't been able to properly look through all the must-see designers. So when the obvious inquisition about Mihara Yasuhiro S10 came up, I was embarrassingly unprepared. Well let's go through it now, so you're ready for it. Because it's that f'in good.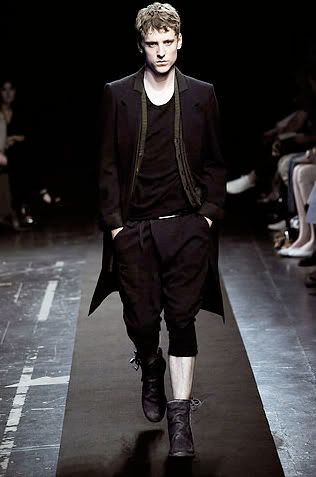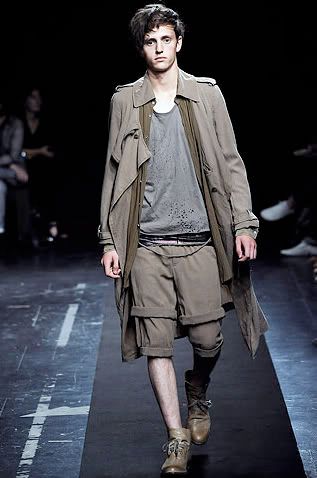 Not your Americana, not your goth ninja, not your weird "I'm in a sand desert, eating flies for dinner," and definitely not your grandad's closet. I'm talking men's fashion with a clear perspective, with key pieces you could actually wear, styled and layered beautifully, with amazingly subtle details that make sense (eh hem double cuffed shorts?!!). I'm really into the whole "structure with no structure" thing…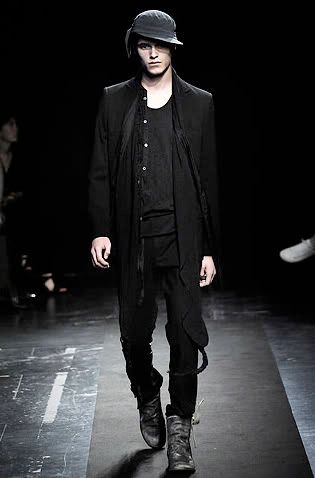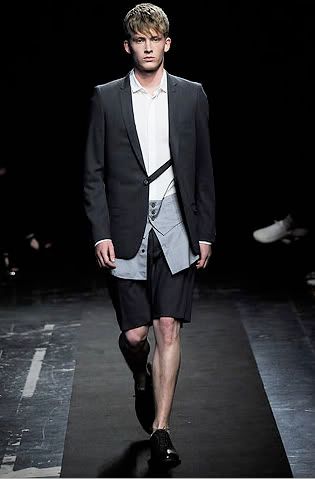 Images via style.com. Conversation via cool guy.